Results
The MPB Fund has committed over $500,000 to Nursing School emergency funds at community colleges since its inception in 2005, with zero (0) costs borne by the fund. MPB Fund volunteers absorb all costs of managing the DAF, marketing and reporting.
Almost 90% of grant recipients to date graduate
The average grant size is less than $2,000
Hundreds of grants have been made over the last 14 years to nursing students in Rochester and Syracuse.
Inception to date, 89% of requests have resulted in a faculty approved grant
Testimonials
"The economic burden the COVID-19 pandemic has placed on our students right now is staggering,  This financial support means so much to our students and the Rochester health care community. The Mary Porcari Brady Fund has been an integral partner in supporting MCC students dream of becoming a registered nurse. The timing of this grant is especially appreciated as 2020 is the Year of the Nurse, underscoring the added importance of nursing careers at this time."  –Laurie J. Palmer, RN, MS, AOCN – Chairperson, Professor, Monroe Community College Department of Nursing – 2020
"The Porcari family wanted their philanthropy to make an immediate, material impact during the coronavirus crisis that has put so many of our nursing graduates on the front lines. Created by a family that stays connected and continues to give back to their hometown, the Mary Porcari Brady Emergency Student Support Fund is another example of the character of people raised in the Greater Rochester area, no matter where they currently live."  –Mark J. Pastorella '90, MCC Foundation Chief Development Officer – 2020
"Our students, almost all of whom are adult students with multiple other life responsibilities, face situations that I cannot imagine overcoming. Yet they persevere, sacrifice and work so hard that they actually do succeed. When I see them at their pinning ceremony, proud and accomplished, I can only marvel at the achievement that they have reached. You are part of that achievement for several individuals who would have never walked across that stage without that little bit of life-changing support they received because of your contribution."
–Laurel Sanger, Chair MCC Department of Nursing – 2011
"Since the fund's inception, countless nursing students have been able to achieve their goal of becoming a Registered Nurse despite significant unexpected financial burdens. In turn, these successful graduate nurses are hired into the local community to provide high-quality patient-centered care….. The MCC Nursing Department is proud to have served as your first funding partner and we are excited to learn of the family's goal to implement this successful program statewide."
–Laurie J. Palmer, RN, MS, AOCN – Chairperson, Professor, Monroe Community College Department of Nursing – 2014
"Whether our dedicated students are working toward their first degree or retraining for a new career, they are taking an essential step toward their future success – a step that benefits our entire community. Your support makes this change possible, one graduate, one family, one neighborhood at a time."
–Anne M. Kress Ph.D – President, Monroe Community College – 2017
---
"You were there when I had no one and had almost lost hope. You gave me a chance without ever saying one word to me or knowing who I am…."
— Kristina B.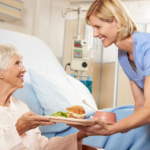 "After receiving this gift I was able to focus on the important things in my life and not just maintain my grades, but bring them up to A's. Again, I am at a loss of words for what this means to me, and I look forward to the day when I can contribute so significantly to another deserving nursing student down the road."
— Andrea B.
"Thank you so much for the funds you provided me to get my plumbing fixed. Because of your generosity, I can continue with the nursing program and graduate this December"
— Jessica J.
Meet Two 2016 MPB Continuing Education Fund Recipients


Copyright © 2020 Mary Porcari Brady Charitable Gift Fund
All rights reserved