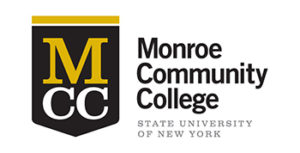 The MPB Fund was initially designed in consultation with the Department of Nursing at Monroe Community College (MCC) in Rochester, N.Y.   When queried on their most pressing unmet needs, department staff voiced the ongoing frustration that top tier students occasionally had to suspend their studies, or drop out of the program entirely, due to emergency financial needs.

Working with the nursing school and MCC Foundation staff, we designed a program to specifically meet the needs of these students.  The program is managed entirely by the nursing school faculty and is very straight forward:
Department of Nursing faculty subcommittee reviews the application, careful to assure that the student is in good academic standing, and that the request is for unanticipated expenses that are not routine in nature.
If approved, the grant is made and the student receives the funds.
The Department of Nursing at each community college is responsible for tracking requests, student enrollment status and degree completion.  The amounts requested are small relative to the end result – a nursing degree and a career in nursing.  The average grant per student is less than $2,000.  Annually, the department reports results to the MPB Fund Managers.
One of the most important points about the MPB Fund is that there are no administrative or overhead costs -100% of all contributions to the Donor Advised Fund at Charles Schwab are used to fund emergency relief efforts.   All fundraising efforts and administrative overhead of the MPB Fund are completely volunteer efforts.
At the Community Colleges, the administration of the grants, compilation of results and support of fund raising efforts is done by the school with no additional overhead costs.
Currently, the MPB fund focuses on community college nursing programs in New York State. The program has been in place for over 8 years at Monroe Community College in Rochester, NY.  In 2014 the program was expanded to two additional community colleges in upstate NY, with a
goal of expanding further and faster to many additional community college nursing programs in the next couple of years.


Copyright © 2020 Mary Porcari Brady Charitable Gift Fund
All rights reserved